Placement Accommodation Orange
Set in the foothills of Mount Canobolas, Orange has a relaxed country atmosphere combined with boutique shops, sporting facilities, and quality education and health services.
More information about Orange can be found on the Orange City Council website.
Three Rivers DRH on-campus accommodation
Three Rivers DRH offers accommodation on Charles Sturt University's Orange campus. Orange campus accommodation comprises individual student rooms with shared common areas and shared bathrooms.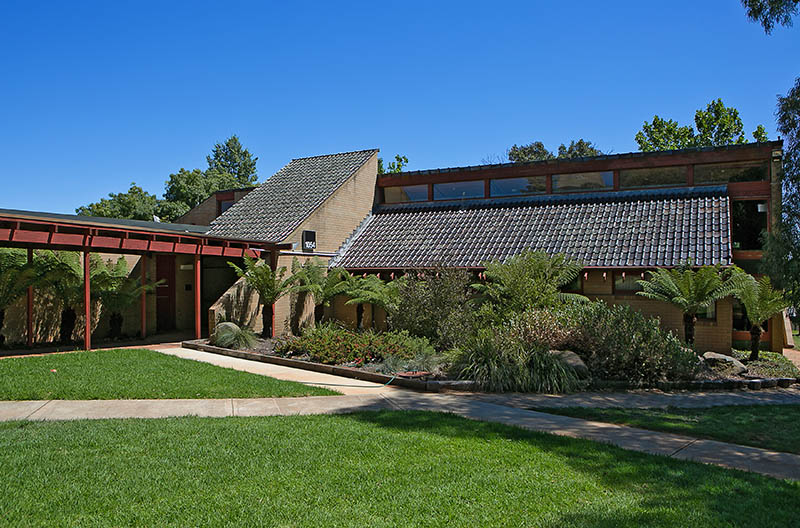 Facilities provided
Own bedroom (lockable) with bed, desk, chair, and small bar fridge
Furnished common areas equipped with lounges and television
Shared kitchen equipped with fridge, oven, cooktop, microwave, kettle, and toaster
Individual (lockable) food storage cupboard
Shared unisex bathroom
Heating only
Linen pack – including pillow, mattress protector, pillow protector, sheets, towels, doona, pillowcase, and soap
Washing machines, dryers, and clotheslines are available
Free university car parking
Wi-fi connection is available via Eduroam
Bring with you
Your own crockery, cutlery, cooking utensils, pots and pans, and washing-up items, i.e. detergent and tea towels
Your own pegs and front-loader washing detergent
Any electrical items you bring must be tested and tagged
Double adaptors, fan heaters and bar heaters are not permitted
Additional information
Three Rivers on-campus accommodation is based on a standard single student room with shared common areas and shared bathrooms.
Bathroom facilities are either unisex or single-sex – depending on the campus and building allocated.
Room upgrades (e.g. ensuite rooms) are not covered under the Three Rivers subsidy.
If you require a room upgrade, you should organise this directly with Charles Sturt Residence Life. Market rates will apply. Residence Life Temporary Accommodation Application Form
The value of a Three Rivers accommodation subsidy cannot be applied to any room upgrade.
Charles Sturt University on-campus accommodation varies between each campus.
Room allocation is determined by and is at the discretion of Charles Sturt Residence Life.
Rooms available to Three Rivers placement students under the subsidised accommodation are limited.
Room availability on campus will be checked on receipt of your application but cannot be guaranteed.
Three Rivers and Charles Sturt Residence Life reserve the right to amend or change the room allocation before or during your proposed stay if necessary.
No mail service is available for students staying on campus under temporary accommodation bookings. No mail or parcel delivery items will be accepted on any campus.
Food venues and outlets are not available on all campuses.
Additional facilities – sporting grounds, gyms, libraries etc. Provision of these facilities will vary between campuses, and some may only be accessible to the holders of a Charles Sturt Student Card.
In applying for and accepting Three Rivers on-campus accommodation, you agree to the conditions set by Charles Sturt University in the Residential Agreement.
Three Rivers DRH and Charles Sturt University policies and guidelines
All students staying in Three Rivers subsidised accommodation must follow the applicable Three Rivers and Charles Sturt University policies and guidelines: