Student Placement Accommodation Wagga Wagga
Image courtesy of Wagga Wagga City Council
Situated on the banks of the Murrumbidgee River, Wagga Wagga has a proud sporting history, a thriving cultural calendar including theatre, music, art and markets, and a growing restaurant and café scene.
More information about living in Wagga Wagga can be found on the Wagga City Council website.
Learn more about living in Wagga Wagga
Courtesy of Wagga Wagga City Council
TRUDRH on-campus accommodation
Wagga Wagga is the largest Charles Sturt campus, spanning more than 640 hectares and including a campus farm, equine centre, vineyard, winery and huge range of technical and industry standard facilities.
The campus offers a range of playing fields, netball, basketball, tennis and squash courts, a gymnasium and a swimming pool available for student use. Building 449 on Wagga Campus comprises individual student rooms with shared common areas and shared bathrooms.
Facilities provided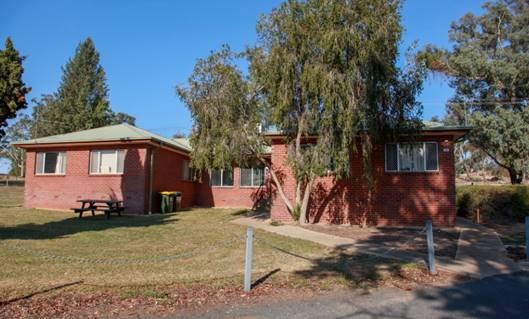 Own bedroom with bed, desk and chair
Furnished common areas equipped with lounges and television
Shared kitchen with separate, lockable cupboard space
Shared unisex bathroom
Heating and cooling
Linen pack supplied
Washing machines, dryers and clotheslines available
University car parking
Wi-Fi connection in hotspot location
Bring with you
Your own crockery, cutlery, cooking utensils, pots and pans, and washing-up items
Your own pegs and front-loader washing detergent.
Location and maps
Address: Boorooma Street, North Wagga NSW 2678
Learn more about the CSU Wagga Wagga Campus