A boost for future rural health workers in Griffith
Official Opening of Student Work Placement Accommodation in Griffith
Friday 10th May was an exciting and momentous occasion for Three Rivers DRH as we officially opened our Griffith student accommodation.
This facility will enable up to 8 health profession students at a time to stay in safe, comfortable and affordable accommodation whilst in Griffith to complete their workplace learning.
Three Rivers is very excited to be able to offer students the opportunity to stay in our accommodation, which is warm and welcoming. It is very conveniently located near Griffith Base Hospital, St Vincent's Private Hospital, many health facilities and the main street, thus offering students fantastic access to these services. The accommodation provides students with a 'home away from home' and a sense of belonging and peer support.
Students will have the additional benefit of learning about other health professions and the value of interprofessional practice as they will be sharing the accommodation with other students studying a range of health courses.
Thanks to all our special guests and stakeholders who attended including;
- Hon. Sussan Ley, Member for Farrer and Assistant Minister for Regional Development,
- Prof. Megan Smith, Executive Dean, Faculty of Science CSU,
- Cr John Dal Broi, Emeritus Mayor Griffith,
- Brett Stonestreet, Griffith City Council General Manager,
- Greg Brylski General Manager, Griffith Base Hospital and Leeton Cluster,
- Erin Callaghan, Centre Manager Country Universities Centre,
- Jasmine De Mamiel, CSU Health student (Medical Radiation Science),
who officially helped celebrate and cut the ribbon. Jasmine is our first student to move into the accommodation.
The facility already had one student studying Medical Radiation Science already staying in the new accommodation who was very appreciative of being given this opportunity.
Our official guest, Hon. Sussan Ley paid tribute to our work to date in the rural health sector which you can read below. More details on the accommodation facility can be found on our Griffith Accommodation web page.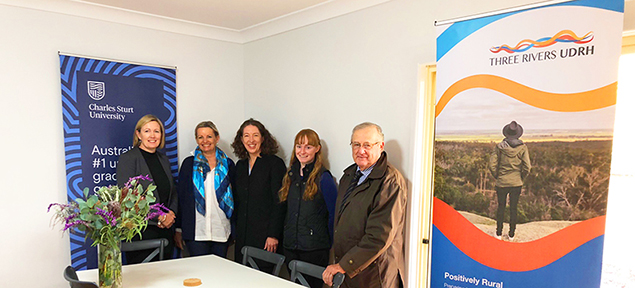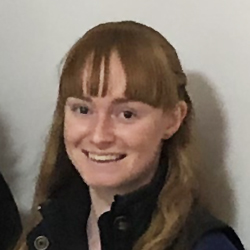 The accommodation has been set up beautifully and I am tremendously grateful it is available. When I first found out I had received a placement spot in Griffith I was over the moon, though I was then very stressed about where I would live as I had no family in the area and would be spending the majority of the year here without paid work.
When I found out Three Rivers DRH had very affordable accommodation I felt very privileged as some of my peers in other locations were not so lucky and the price to privately rent somewhere is not an economical choice for a student.
The facilities here at Griffith are amazing and all new, and having access to Wi-Fi to complete assignments is a must.
It's also nice to be able to live with other students in the same boat, that are willing to help educate each other in their respective fields and socialise as well.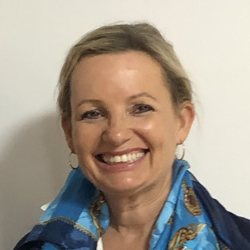 It's vital that we encourage those who want to practice in rural areas ...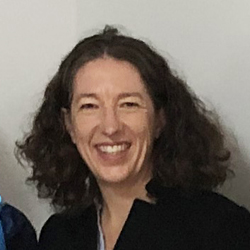 Good accommodation is key in helping to ensure students have a positive rural experience and therefore want to come back again ...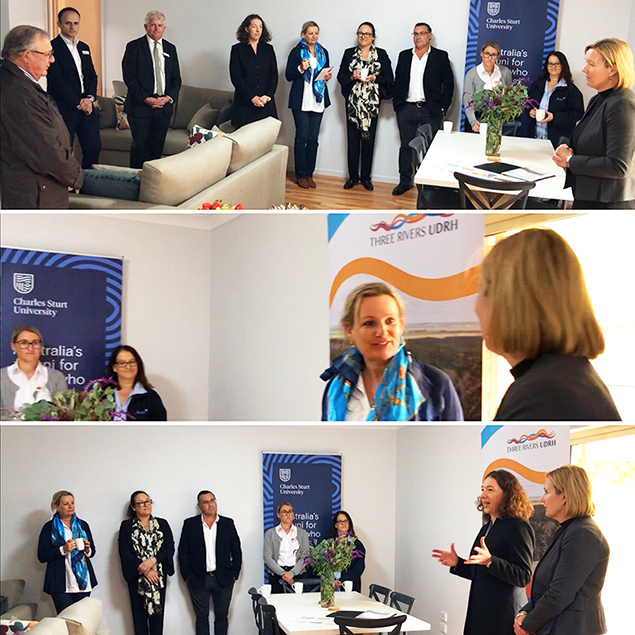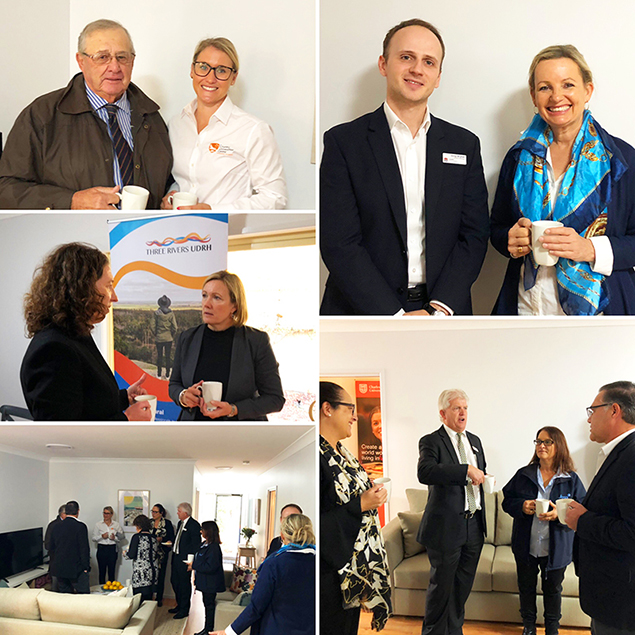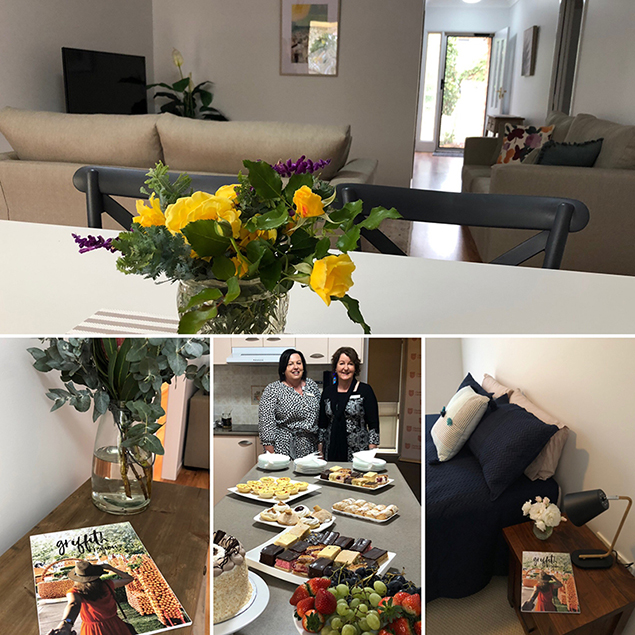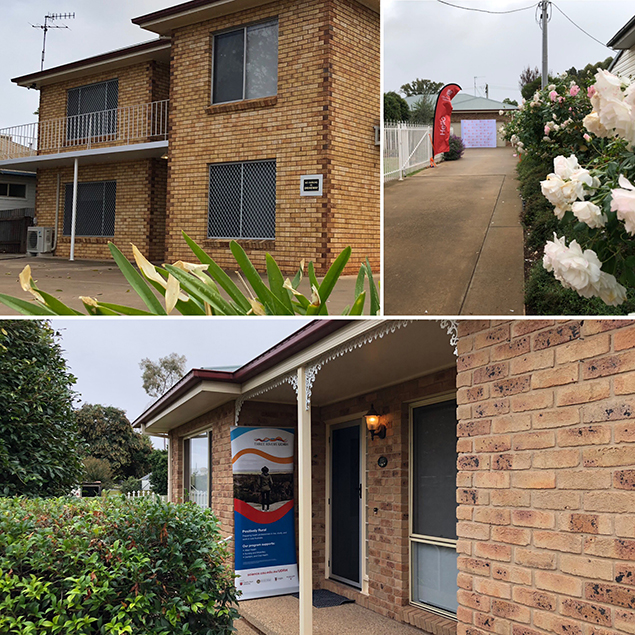 _____________________________________________________________________________________________________
For further information about this news item or the work of Three Rivers DRH, please contact:
Three Rivers DRH
Phone: 02 6051 9177
Email: ThreeRiversDRH@csu.edu.au
Website: https://threerivers.csu.edu.au
Social Media: @ThreeRiversDRH